There are several ways to get engaged within TeaComposition initiative:
Join the initiative by actively implementing protocol within your network, project, and site
In general, the quality and value of the TeaComposition dataset increases with the number of sites being involved. Also, the value of the data from a given site will gain significantly by being put into context of the large TeaComposition network. TeaComposition therefore welcomes new sites to participate. For this, please contact the coordinator of TeaComposition initiative.
DEIMS Registration
For all LTER sites

Please go to DEIMS and use your credentials to log in and update your site records.
In the field "Keywords originating from EnvEurope Thesaurus" add "TeaComposition" as a keyword and upload additional images.

All Non-LTER sites

Go to DEIMS Tutorial
Login information is:

UserName: Teabag
Password: ?Teabag64
In the field "LTER national network" please select "Non-LTER"
Please have a look at the tutorials section to get information about how to use DEIMS. If you have any questions about how to use DEIMS that are not covered in the tutorials, please use the "Provide Feedback" button on DEIMS to get in touch with the technical support.
Bridge the gaps
Currently, we are endeavor to "bridge the gaps" in our data sets and would welcome your participation especially in under-represented areas. The TeaComposition protocol has been translated in French (by Marie-Noelle Pons), Spanish (by Rafaella Canessa, Victoria Ochoa, Anna Avila), Arabic (by Jawad Hasan), and Russian (by Evgeny Davydov) also to serve this prurpose.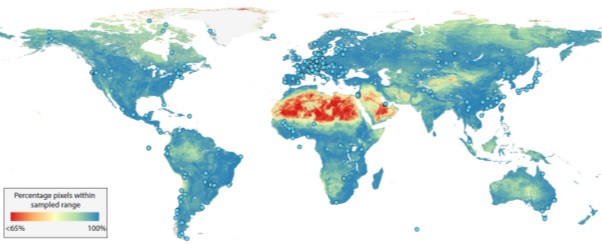 Participate actively in the implementation of scientific aspects of the TeaComposition initiative
Experts are warmly welcome to join TeaComposition tasks forces: data analyses, syntheses, education, modeling, and policy. Please contact the coordinator and express your interest in the given task force activities.
Address new/own project ideas by using collected samples or data
Researchers are welcome to submit research storylines and use available data or samples for further analyses. Our data portal is not ready yet. Therefore, forward your request for use of data or samples to the coordinator of the TeaComposition initiative.
Become an Associated Partner
We would like to invite existing networks, individual researchers, and governmental bodies dealing with the ecosystem processes to join TeaComposition initiative in order to promote synergies of efforts relevant for addressing diverse grand challenges. For more information on our TeaComposition initiative please don't hesitate to contact the coordinator.